Name:
Michele Lorusso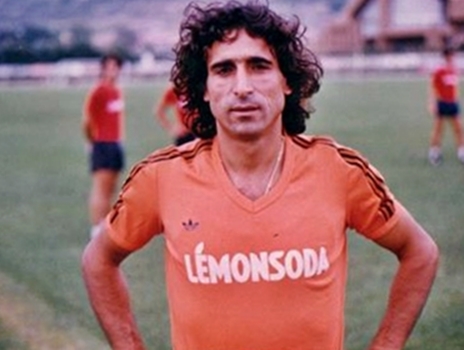 Country:
Italy
Club:
U.S. Lecce
Position:
SB
Side:
RF/RS
Age: 30-34 years (01/02/1947)
Height: 167 cm
Weight: 64 kg (approx.)
Attack:
60
Defence:
78
Balance:
79
Stamina:
86
Top Speed:
79
Acceleration:
80
Response:
77
Agility:
81
Dribble Accuracy:
69
Dribble Speed:
71
Short Pass Accuracy:
71
Short Pass Speed:
70
Long Pass Accuracy:
72
Long Pass Speed:
70
Shot Accuracy:
58
Shot Power:
78
Shot Technique:
56
Free Kick Accuracy:
57
Curling:
59
Header:
71
Jump:
76
Technique:
69
Aggression:
65
Mentality:
87
Goalkeeper Skills:
50
Team Work:
82
Injury Tolerance:
A
Condition:
6
Weak Foot Accuracy:
5
Weak Foot Frequency:
5
Consistency:
7
Growth type:
Late/LastingCARDS:

S

07
- Man Marking
SPECIAL ABILITIES:
Marking
Attack/Defence Awareness Card:
Defence Minded
INFO:
Lecce's legend Lorusso spent almost his entire career with the yellow-red team from 1970 to 1983 after starting the career in minor teams in 1966. Lorusso's career ended early due to a car accident with his teammate Ciro Pezzella: before a championship match the two players who had fear of airplanes decided to drive and they unfortunately met their tragic destiny. Lorusso played over 400 matches for Lecce and scored once between Serie C and Serie B. The defender was a right-back, short but strong, with great temperament and will but not good technique. He used to mark his opponent for the entire match without leaving him freedom of movement. Lorusso said in an interview he had some months before the accident: "I don't have a style; my playstyle is based on strenght, competition and the heart I put in every single moment of every match. The height is obviously my limit. During a match against Torino I didn't give Paolo Pulici a chance and at the end of the game he even told me to get lost!".