Updated version of the original stats made by Adhitz-Zetsu



Name: Henri François Coppens

Nicknames: "Rik", "Dikke Kant"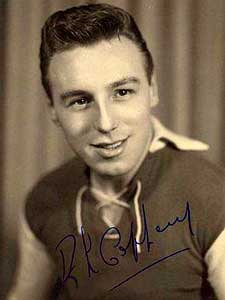 Country:
Belgium
Club: Beerschot VAC
Position: *
SS
,
CF
Side: RF/BS
Age: 20-25 years (29/04/1930)
Height: 169 cm
Weight: 75 kg
Attack:
92
Defense: 35
Balance:
85
Stamina:
81
Top Speed:
83
Acceleration:
87
Response:
83
Agility:
86
Dribble Accuracy:
96
Dribble Speed:
85
Short Pass Accuracy:
84
Short Pass Speed:
77
Long Pass Accuracy:
81
Long Pass Speed:
76
Shot Accuracy:
87
Shot Power:
81
Shot Technique:
87
Free Kick Accuracy:
75
Curling:
79
Header: 73
Jump:
75
Technique:
93
Aggression:
86
Mentality: 73
Goalkeeper Skills: 50
Team Work: 74
Injury Tolerance:
B
Condition/Fitness:
7
Weak Foot Accuracy:
6
Weak Foot Frequency:
6
Consistency:
7
Growth Type: Standard/Lasting
CARDS
:
P03
: Trickster
P07
: Mazing Run
S01
: Reaction
S03
: 1-on-1 Finish
S04
: PK Taker
S14
: Quick Turn
SPECIAL ABILITIES
: Dribbling - Tactical Dribbling - Reaction - 1-on-1 Scoring - Penalties
Attack/Defense awareness card
: Attack Minded
INFO
:
Rik Coppens was much more than a gifted footballer. He was and still is a very colorful and funny character who happens to be perfectly able to kick a ball. Coppens grew up in the flourishing fish trade from his parents at the Lange Zavelstraat the people of Antwerp are now rundown neighborhood of the Seefhoek. Much time has remained busy in the matter of "Ma Vis'niet impatient for the upbringing of their son, who all played with a ball. "Our Rik 'was sent to boarding school, including after the war to the Saint-Nicolas in Anderlecht, which also include Paul Van Himst and Frankie Vercauteren school run. It was there that he never played for Anderlecht, even if he Jef Mermans been perfectly complementary. When he was a ten year old boy had to flee the war, he decided to be footballer after he was in the south of France came into contact with some French pros. They taught him "shooting up". But only as a cadet Coppola would be forced to choose between hockey and football. Fortunately for us he chose the latter. He became the first top player in postwar Belgium, an enfant terrible, is as sharp with the tongue as with his feet. Coppens Beerschot joined and made his debut in the first team in 1946 at age 16. The virtuoso balgoochelaar fell to dribble through his inimitable talent, which does him one of the best Belgian players ever made, and individualism. He backed his opponents not hesitate to ridicule.
Coppens was his 18th all the absolute favorite of the audience and seasoning Kiel. The "Paganini of the green rectangle" succeeded despite his technical ability is not in the purple and white with their glorious pre-war past (six championships) to make opening, the third in the 1952-53 season was the best result that he Beerschot ever achieved. Coppens was a grandstand play. If he could entertain the spectators, he was satisfied. Asked about the highlights of his career, points to a practice match in 1960 against the Brazilian Santos. "We lost 1-10, but after the match but we talked about a stage, my goal. I stood with my back to the goal, got the time to control the ball with the chest and kicked an" bicyclette "in the intersection. Pelé also said that he was a player stand out, and that was me.'' Supporters of the opponent called him "Fat Ass" because he expressed his ass back automatically when he looked at the ball. Coppola responded to that by 'ass' to shield the ball. And the defenders of the opponent, as always, crazy dribbling. It was not surprising that the individualist Coppens or personal trophies won. Thus he became the first winner of the "Golden Shoe" in 1954. He got the coveted jewel receiving from the hands of the then famous actress Leslie Caron, lead actress in the film version of "Cinderella." Whom the shoe fits, really. Shoe that he only won once, was due to the regulations which provided that a single player could be elected only once. Furthermore, he was three times top scorer in Belgium Beerschot.
In 1953, Rik Coppens his finest international recognition with a selection for the FIFA team, playing in Amsterdam's Olympic Stadium against Barcelona. He stood in a team with European greats like Happel, Ocwirk, Hannapi, Vukas, Zebec, Kubala, Lorenzi, Nordhal and Boniperti. The Continent users "as the team also was called, won 5-2, including a goal by Rik Coppens. In 1953 and 1955 he was also the best European scorer (since the 1968 Golden Ball) of 35 goals. Between 1947 and 1959 Coppens played 47 times for the Belgian national team would score 21 goals. The reason he "only" 47 times was selected for the national team, because he was like a center for Mermans and that the latter was usually preferred. At the 1954 World Cup in Basel, Switzerland, the Red Devils achieved an excellent result against England 4-4! But not the dribbling of the famous Stanley Matthews jumped into the eye, or those of Rik Coppens. He played soccer for fun and for a day. Coppens loved jazz. On and off the pitch. Rhythm. Swing. Improvisation. Playful. Inefficient. Harassing.
On September 26, 1954 played the brand new German champion against Belgium in Brussels. Coppens belittled Liebrich - the best defender in the FIFA World Cup - with his magic tricks, screened playfully with his back and the Red Devils won 2-0. On June 5, 1957 Coppens did in the match against Iceland on one of his stunts. He lived to Andre 'Popeye' Piters Standard, in a unique penalty which was converted into two periods. Years later, Johan Cruyff at Ajax parakeet fantasized that also agreed with the Dane Jesper Olsen. Did the Cruyff song number of much more attention, it was Rik Coppens had invented it all. His first international match was against the Netherlands on 13 March 1949 and was a 3-3 tie. His last international match on October 4, 1959, was also against the Netherlands: the legendary 'Feyenoord-Murder': 9-1 in the Rotterdam Kuip. That he was laughing on the field got together with the Netherlands Faas Wilkes, who one day of the great tormentor of the Belgians, he was particularly resented by the Football Association. He was never again selected for the Red Devils ...
VIDEO
: