Name: Erich Beer

Nickname: "Ete"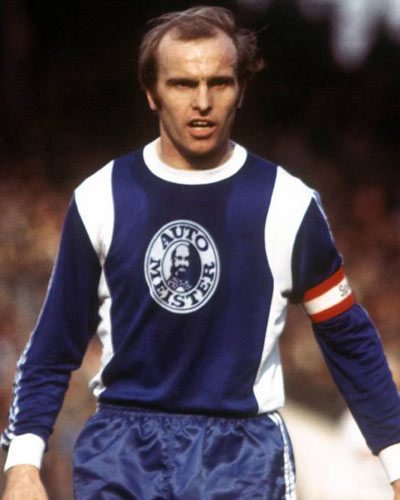 Country:
Germany
Club: Hertha BSC
Position: *
AMF
,
CMF
,
SS
Side: RF/BS
Age: 26-32 years (09/12/1946)
Height: 174 cm
Weight: 67 kg
Attack:
87
Defence: 57
Balance: 73
Stamina:
84
Top Speed:
83
Acceleration:
85
Response:
80
Agility:
86
Dribble Accuracy:
82
Dribble Speed:
83
Short Pass Accuracy:
86
Short Pass Speed:
77
Long Pass Accuracy:
85
Long Pass Speed:
79
Shot Accuracy:
83
Shot Power:
86
Shot Technique:
85
Free Kick Accuracy: 72
Curling:
84
Header: 67
Jump: 72
Technique:
83
Aggression:
85
Mentality:
83
Keeper Skills: 50
Team Work:
81
Injury Tolerance:
A
Condition/Fitness:
8
Weak Foot Accuracy:
8
Weak Foot Frequency:
8
Growth Type: Standard
CARDS:
P10:
Box to Box
P13:
Long Ranger
P17:
Free Roaming
P19:
Chasing Back
S01:
Reaction
S02:
Passer
S05:
1-touch Play
S06:
Outside Curve
SPECIAL ABILITIES:
Middle Shooting - Reaction - Passing - Tactical Dribble - 1 touch Pass - Outside
Attack / Defence Awareness Card: Balanced
INFO:
Another high profile German scoring midfielder. Ete Beer was intelligent midfielder who for example in '75-'76 season scored 23 goals in 34 games from midfield but without penalties and free kicks. He was physically weak player and had modest heading abilities but compensated it with many other great attributes. He was reliable fighter, had great shot from distance with good power and well placed, he could score from 30 meters with right and left foot, performed well vollexs, knew to make great pass over short and long distance, liked short and quick one-two passes and quick shooting, very well timed made runs in the box, helped in the defensive duties. Erich Beer began his career in the youth of the Germania SpVgg Ebing, before he moved with his parents in Neustadt bei Coburg and there the youth section of the joined VfL Neustadt. He played until the end of 1967 for VfL Neustadt and graduated in the spring of 1968, some games for the amateur team SpVgg Fürth, then from 1968 to 1979 for the first FC Nuremberg, Rot-Weiss Essen and Hertha Berlin in the Bundesliga. For these clubs, he was active as a striker and midfielder in 341 games and scored 95 goals. He was until a few years at Hertha BSC internal club scoring record before he was overtaken by Michael Preetz shortly before the end of his career yet. After he had played from 1979 1981 in Ittahad Jeddah in Saudi Arabia, Berry joined in 1981 TSV 1860 Munich in the second Bundesliga. Here he played until 1984, from 1982 in the Bavarian League. He was also the first January 1983 to 20th September 1983 and from 1 November 1984 to 30 November 1984 Head Coach of 1860. 1969 Beer was once in the U-23 national team. In the B-selection, he played two of three times in the spring of 1975 - against the senior national teams from Ireland and Finland - before it on 17 May 1975 against the Netherlands, his debut in the German A-team was. From 1975 to 1978 he completed a total of 24 international caps and scored seven goals. In 1976 he was with the team in Belgrade, European vice champion. Beer was a member of the squad of the German national team at the 1978 World Cup in Argentina, his last match for Germany was a "disgrace of Cordoba" has become known World Cup match against Austria. Sports reporters called him "the Berlin Beer" what sounded phonetically like the heraldic animal of Berlin, the Berlin bear. For the fans, however, he was better known as "Ete Beer". Beer now lives in Munchen.