Name: Wilhelmus Gerardus Rijsbergen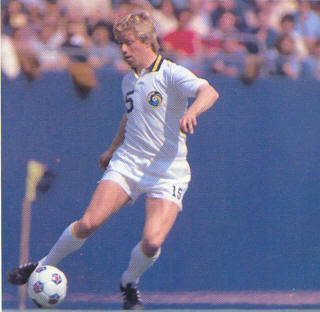 Country:
Netherlands
Clubs: Feyenoord (1974-1978), Bastia(1978-1979), New York Cosmos (1979-1982)
Position: *
CB
,
SB
,
DMF
Side: RF/BS
Age: 22-30 years (18/01/1952)
Height: 180 cm
Weight: 81 kg
Attack: 66
Defence:
84
Balance:
84
Stamina:
83
Top Speed:
79
Acceleration:
77
Response:
82
Agility:
75
Dribble Accuracy:
75
Dribble Speed: 73
Short Pass Accuracy:
77
Short Pass Speed:
76
Long Pass Accuracy:
78
Long Pass Speed:
75
Shot Accuracy: 65
Shot Power:
82
Shot Technique: 64
Free Kick Accuracy: 68
Curling: 69
Header:
81
Jump:
83
Technique:
77
Aggression: 71
Mentality:
81
Keeper Skills: 50
Team Work:
81
Injury Tolerance:
B
Condition/Fitness:
6
Weak Foot Accuracy: 5
Weak Foot Frequency: 5
Growth Type: Early/Lasting
CARDS:
P18:
Extra Attacker
S08:
Sliding Tackle
S09:
Covering
SPECIAL ABILITIES:
Covering - Sliding
Attack/Defence Awareness Card: Balanced
INFO:
Wim Rijsbergen was very useful defender. He started his carrer as a side back for Feyenoord but soon made the cut in NT where he was used as central defender due too many injured center backs. He took part on WC '74 as regular starter although he won his first cap just few days before a kick-off. He was very calm player, physically in good shape and good example of total football. He was used also in midfield and played also on WC '78. He was part of very successful Feyenoord generation that won a lot of trophies. After a brief spell in France he transferred to New York Cosmos. He was usually shown on formation just in front of back line of Eskandarian, Iarusci and Durgan. But he moved a lot on the pitch. He would usually receive the ball from keeper or stoppers and would start the attack acting even like defensive playmaker. He would take the ball for some 20-30 meters and than usually give it to Bogićević but he would continue to run forward following Bogićević. Sometimes even would go more forward with the ball without Bogićević's help. He used to take free kicks from the middle of the field, sending very good passes with his good technique and passing skills and especially by his work as attack creator.