Name: Louis Pilot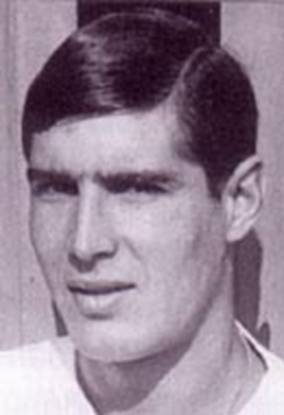 Country:
Luxembourg
Club: Royal Standard de Liège
Position: *
CMF
,
AMF
,
DMF
,
SS
,
CB
Side: RF/BS
Age: 25-31 years (11/11/1940)
Height: 188 cm
Weight: 81 kg
Attack:
79
Defence:
77
Balance:
87
Stamina:
86
Top Speed:
77
Acceleration:
76
Response:
83
Agility:
75
Dribble Accuracy:
82
Dribble Speed:
75
Short Pass Accuracy:
84
Short Pass Speed:
81
Long Pass Accuracy:
83
Long Pass Speed:
81
Shot Accuracy:
79
Shot Power:
84
Shot Technique:
80
Free Kick Accuracy: 71
Curling:
75
Header:
83
Jump:
80
Technique:
84
Aggression:
77
Mentality:
84
Keeper Skills: 50
Team Work:
87
Injury Tolerance:
A
Condition/Fitness:
8
Weak Foot Accuracy: 5
Weak Foot Frequency: 5
Growth Type: Early Lasting
CARDS:
P10:
Box to Box
P18:
Extra Attacker
P20:
Talisman
S01:
Reaction
S07:
Man Marking
SPECIAL ABILITIES:
Centre - Playmaking - Reaction - Marking
Attack / Defence Awareness Card: Balanced
INFO:
The greatest player from Luxembourg. Pilot was very versatile player who played on various positions on the pitch, in excellent physical shape, tall and strong in good condition, had great vision and tactical awareness. He was especially remembered for many important goals he scored although he mostly played in midfield, but had perfect timing to make the runs in the box and score the goal. He was voted Luxembourg's sportsman of the year in 1968 and 1969, and is best remembered for his 12 seasons with Standard from 1960-72, also played his professional football in Belgium with R. Antwerp FC and Racing Jet BruxellesHe was 19 when he left CS Fola Esch, the club of his home town, Esch-sur-Alzette, and joined the Belgian side for whom he played 339 official matches and scored 44 goals. Pilot won four Belgian league titles and two Belgian Cups at Standard. Those domestic successes allowed him to appear for Standard on some of European football's most famed stages, such as San Siro, Anfield and the Santiago Bernabéu. Although missing when Real Madrid CF denied his side a place in the 1962 European Champion Clubs' Cup final, he helped Standard gain revenge in the second round of the competition in 1969/70 with a goal in a 3-2 victory in Madrid as Standard eliminated the Spaniards. After leaving Standard, Pilot had spells at Antwerp and Racing Jet before his retirement from playing in 1978. For Luxembourg, Pilot won 49 caps between 1959 and 1971, scoring seven goals. A versatile forward, he was a member of the 'great' Luxembourg side that reached the last eight of the UEFA European Championship in 1963, beating the Netherlands before losing a play-off to Denmark after home and away draws. It was no great surprise that, when Pilot returned to Luxembourg after retiring from playing, he accepted a Luxembourg Football Federation (FLF) offer to coach the national team. After overseeing the qualifying campaigns for the 1980 and 1984 UEFA European Championships as well as the 1982 FIFA World Cup, Pilot stepped down as national coach in 1984 in order to take charge of his old club, Standard. He stayed for a season, after which he moved back to Luxembourg where he enjoyed further coaching stints at FC Etzella Ettelbrück and FC Avenir Beggen over a five-year period, before assuming a less active role in football. However, the welfare of the national game remains close to his heart, and Pilot was quick to offer his support to incoming FLF president, Paul Philipp, when he took the post in February 2004. "My health was not good enough for me to take up such a responsible post, which is why I offered my full support to a long-standing friend," he said at the time. Yet his Golden Player nomination in 2004 was a reminder of the importance of his contribution to football in Luxembourg.