Name: Jesús Glaría Jordán

Nickname: "El Pelao"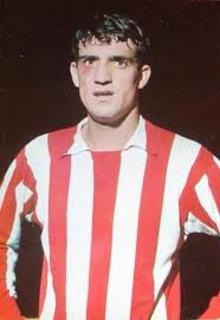 Country:
Spain
Club: Club Atlético de Madrid
Position: *
DMF
,
CB
,
CWP
Side: RF/BS
Age: 21-26 years (02/01/1942)
Height: 179 cm
Weight: 74 kg
Attack:
73
Defence:
82
Balance:
83
Stamina:
86
Top Speed:
79
Acceleration:
78
Response:
84
Agility:
77
Dribble Accuracy:
83
Dribble Speed:
76
Short Pass Accuracy:
84
Short Pass Speed:
79
Long Pass Accuracy:
80
Long Pass Speed:
78
Shot Accuracy:
70
Shot Power:
82
Shot Technique:
71
Free Kick Accuracy:
66
Curling:
69
Header:
84
Jump:
85
Technique:
81
Aggression:
68
Mentality:
85
Keeper Skills:
50
Team Work:
81
Injury Tolerance:
B
Condition/Fitness:
7
Weak Foot Accuracy:
5
Weak Foot Frequency:
5
Consistency:
7
Growth Type:
Standard
CARDS:
P
04 Anchor Man
P
18 Extra Attacker
S
07 Man Marking
SPECIAL ABILITIES:
Centre - Marking
Attack / Defence Awareness Card: Balanced
INFO:
Jesús is former Spanish player, tragically killed in car accident with his 10 years old son in 1978. Very useful player, playing in early years as wing half in the old system later he played both in midfield and defence as sweeper in the last years. Strong player, very versatile who could defend and organize the attacks with good dribbling and ground passes. He had solid ball control and passing range. Pretty endurable guy who fought till the last seconds, very good in the aerial battles. He knew to score as well but unfortunately his main duties were in defence so he didn't have much chances to show his offensive skills which he possessed. He played from a young age in his hometown team, the Club Deportivo Oberena (Third Division) until Atletico Madrid is set to record it and add it to the youth teams. In 1960 he joined the first team of Atletico Madrid. Debut in the First Division of the Spanish league on February 19, 1961 in the match Betis 1-0 Atletico. In his first season in the red and white set, which has almost no opportunities to play, get a runner League and Copa del Rey. The following season was proclaimed champion of the Cup Winners Cup, and this title the first ever international trophy Atletico. In the 64-65 season wins another Cup and his club is second in the league championship. The following year was proclaimed league champion. He remained at Atletico Madrid eight seasons contesting 187 league matches. In 1968 he signed for RCD Spanish. With this team gets third in league in the 72-73 season. The Navarre joined Espanyol in the 68-69 season, after a brilliant stage in the At. Madrid, where he achieved great success as one Cup Winners Cup, 1 and 2 League Cups Spain. Done that earned him the international with the Spanish national team. After his tour Atletico, midfielder Navarre Espanyol remained at the club for seven seasons, living and declining bad moments in his first season as a parrot, and other very good as the rise or third in the League, which Espanyol was strong candidate throughout the season. One of the highlights of that campaign was his penalty goal that gave the victory Espanyol at the Camp Nou, the first who managed the club in that field throughout its history and also put leading the group led by Santamaria . Glaría had a lot of class, but it was also all self-respect in the field, a fact that made ​​him a very complete player and a luxury for the RCD Espanyol. At the conclusion of the season 74/75 hung up his boots as a professional. As a curiosity, to comment that Jesus was a member of a very prolific in soccer saga actually became five brothers who made soccer practice a profession, Jesus was the fourth brother. In fact, in his hometown (Villafranca) is an annual soccer tournament based on his honor and that of his brother Joseph (Glaría I). Glaría withdrew from the pitch after the season 74-75. He played a total of 338 games in the first division with 12 goals. He has been with the national football team of Spain on 20 occasions. His international debut was on November 1, 1962 in the match Spain 6-0 Romania. Unfortunately the September 14, 1978 had a fatal traffic accident, which also accompanied by his ten year old son, who also died.