Name: Željko Perušić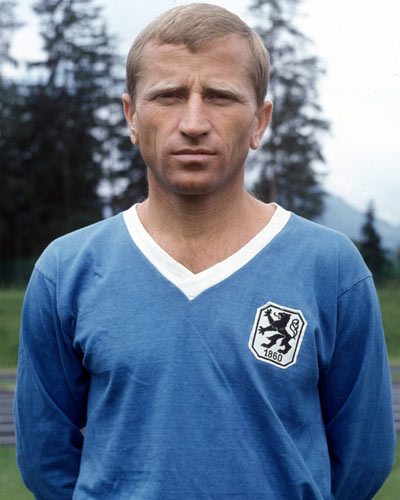 Country:
Croatia
Club: NK Dinamo Zagreb - TSV1860 München
Position: *

DMF


Side: RF/BS
Age: 24-30 years (23/03/1936)

Height: 165 cm
Weight: 63 kg

Attack: 69
Defence: 80
Balance: 79
Stamina: 91
Top Speed: 82
Acceleration: 83
Response: 85
Agility: 81
Dribble Accuracy:

80


Dribble Speed:

78


Short Pass Accuracy:

82


Short Pass Speed:

79


Long Pass Accuracy:

78


Long Pass Speed:

76


Shot Accuracy: 67
Shot Power: 80
Shot Technique: 66
Free Kick Accuracy: 65
Curling: 68
Header: 73
Jump: 83
Technique: 82
Aggression: 68
Mentality: 87
Goalkeeper Skills: 50
Team Work: 83

Injury Tolerance: B
Condition: 7
Weak Foot Accuracy: 5
Weak Foot Frequency: 5
Consistency: 8
Growth type: Standard

CARDS:
S07 - Man Marking
S08 - Slide Tackle
P02 - Anchor Man

SPECIAL ABILITIES: Marking - Sliding

Attack/Defence Awareness Card: Defence MindedINFO:
"On one occasion, we asked Slaven Zambata, the captain of Dinamo's generation from '67, who he thinks is the best player of the Dinamo of all time.
- Tastes are hard to discuss. For me, Željko Perušić was the best Dinamo football player of all time - said Zambata.
Why Perusic?
- Because he was the best in every game."
Perusic was the left half (today it is the last midfielder). He couldn't get tired, he could run day and night, he was very combative, fast, technically gifted, great tackler and marker, and he knew how to play. Although he was only 165 centimeters tall, he was terrible in the duel. Perusic had many qualities.
"When I started playing in the Bundesliga, Perica Radenković (goalkeeper of Munich 1860) could not be surprised. He told me: "I have not seen that yet. You are always where the ball is. " Yes, I was always on the ball and that was my strongest trait."
Perusic played five seasons (144 games) in the Bundesliga. He was fantastic, which is vividly underlined by the statistics of Kicker, the most respected German football newspaper. Perusic's best season was the first. Munich 1860 with Perušić was the champion of Germany in the 1965/66 season. Perusic played all 34 games and was in the round 11 times. Of course, he was in the team of the year, which included: Bernard, Heidemann, Vogts, Marx, Beckenbauer, Perušić, Libuda, Krämer, Rupp, Netzer and Emmerich. Perušić in the 1965/66 season. with an average score of 1.76 (in Germans the best score is 1 and the worst 5) was third on the list of the best players in the Bundesliga, and in the 1968/69 season. was fifth with an average grade of 1.90. Those are fantastic ratings. Željko Perušić, who has been voted the best foreigner in the Bundesliga three times, regularly kept Gerd Müller in matches with Bayern. Müller could do nothing.
He played in the first finals of the European Championships 1960 in France, where Yugoslavian team won second place, the same year he played on Yugoslavia's Olympic tournament in Italy, where Yugoslavia has won the first, so far only Olympic gold medal. As a 16-year-old became the first team player in Duga Resa, and after completing his military service in the fall of 1958, he joined Dinamo Zagreb, where he initially played in the rush (both wing and left hemisphere), and when he settled in the first team, kept playing on wing half position. For Dinamo played 294 matches and won the Yugoslav Football Cup 1960 and 1963. In the summer of 1964, without the knowledge and consent of the club, he went to the Federal Republic of Germany and had a great success playing for the team Munich 1860 (1965-1970), for which just in the Bundesliga has played 138 matches and scored one goal. Since 1970. played in Switzerland for a team FC St Gallen. With two games for the 'B' team (1959)played the 27 games for the Yugoslav team . He made his debut on 15 November 1959. In the match against Greece ( 4-0 )in Belgrade , and his farewell match for the National Team was on 18 March 1964. against Bulgaria (1:0) in Sofia.
Quote:
"Seine Füsse benützte der kleingewachsene, aber stets wirb­lige Mittelfeldspieler, um dem Gegner den Ball abzuluchsen und die Mitspieler mit idealen Vorlagen zu bedienen. Doch vor allem benützte er sie zum Laufen. Sogar in der Bundesliga, wo Tempofussball und Ausdauer schon damals besondere Markenzeichen waren, wunderten sich die Beobachter, wie weit Perusic rennen konnte. Der Kroate spielte bei 1860 München für die «Löwen» – und ein Löwenherz schien ihn anzutreiben. Ein Herz, das der Verstorbene auch am rechten Fleck hatte. Zu seiner ruhigen, bescheidenen Art passte nämlich, dass er seine Füsse nie zum Dreinschlagen missbrauchte. Nicht ein Mal wurde er verwarnt oder des Feldes verwiesen.