Name: Karl Aage Hansen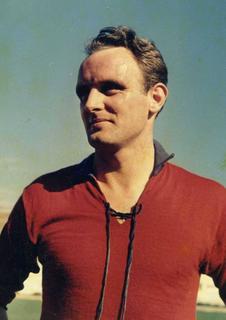 Country:
Denmark
Clubs: Atalanta B.C. (1949-1950), Juventus F.C. (1950-1953)
Position: *
AMF
,
CMF
,
DMF
,
SS
,
CB
Side: RF/BS
Age: 28-32 years (04/07/1921)
Height: 178 cm
Weight: 80 kg
Attack:
87
Defence:
61
Balance:
83
Stamina:
86
Top Speed:
81
Acceleration:
77
Response:
81
Agility:
79
Dribble Accuracy:
85
Dribble Speed:
77
Short Pass Accuracy:
89
Short Pass Speed:
78
Long Pass Accuracy:
87
Long Pass Speed:
81
Shot Accuracy:
85
Shot Power:
91
Shot Technique:
82
Free Kick Accuracy:
85
Curling:
77
Header:
76
Jump:
81
Technique:
88
Aggression:
79
Mentality:
91
Keeper Skills:
50
Team Work:
93
Injury Tolerance:
B
Condition/Fitness:
6
Weak Foot Accuracy:
6
Weak Foot Frequency:
5
Consistency:
6
Growth Type:
Late Lasting
CARDS:
P
13 Long Ranger
P
17 Free Roaming
P
20 Talisman
S
04 PK Taker
S
05 1-touch Play
SPECIAL ABILITIES:
Playmaking - Middle Shooting - Penalties - Passing - 1 touch Pass
Attack / Defence Awareness Card: Balanced
INFO:
Karl Aage Hansen is former Danish player, the most complete midfielder in Serie A history alongside Giacomo Bulgarelli and Valentino Mazzola and probably the greatest ever Danish player. He played in midfield and attack, in the beginning of career mostly as great scoring inside forward and later as midfield creator and even centre back. Brillant playmaker with excellent vision and tactical awareness. An universal player, good in defending, creating and scoring. Hansen was also in good physical shape, as a youngster he practiced pole vault, very strong physically and very endurable. He moved a lot without the ball, always trying to find good positions to receive the ball, he was the ultimate team worker. His main strength was his rocket shot and he was excellent set piece taker. Karl Aage Hansen was born in Mering, Denmark, July 4, 1921. He began his career in Copenhagen at the age of 17, in ranks ofAkademic Club Bold, soon becoming a champion. He wass part of the team that humiliated Italy at the Olympics in London in 1948, although not marking any goal, Karl was judged the best in the field. Of course, after that game, attracts the attention of some Italian clubs and in 1949, was bought dall'Atalanta. In Juventus arrived the following year and remained at Juventus for three seasons, during which will totalize 86 appearances with 37 goals. He scored 17 goals in 22 games for the Danish national team, and was Danish team captain on 17 occasions. After a brief period in Sampdoria, he ended his career in Catania, playing with a jersey rossazzurra one season in Serie A (1954-1955) and two in Serie B. In 182 career appearances has scored 60 goals in Serie A and 48 appearances and 5 goals in Serie B.