Name: Auguste "Gusti" Jordan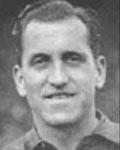 Country:
/
Austria/France
Club: Racing Club de Paris
Position: *
CMF
,
SS
,
AMF
,
DMF
,
CF
,
CB
Side: RF/BS
Age: 24-31 years (21/02/1909)
Height: 179 cm
Weight: 77 kg
Attack:
82
Defence:
73
Balance:
79
Stamina:
82
Top Speed:
81
Acceleration:
80
Response:
81
Agility:
78
Dribble Accuracy:
85
Dribble Speed:
77
Short Pass Accuracy:
89
Short Pass Speed:
81
Long Pass Accuracy:
86
Long Pass Speed:
80
Shot Accuracy:
78
Shot Power:
82
Shot Technique:
77
Free Kick Accuracy:
68
Curling:
71
Header:
88
Jump:
83
Technique:
87
Aggression:
75
Mentality:
81
Keeper Skills:
50
Team Work:
84
Injury Tolerance:
B
Condition/Form:
6
Weak Foot Accuracy:
7
Weak Foot Frequency:
7
Consistency:
6
Growth type:
Early Lasting
CARDS:
P19:
Chasing Back
P20:
Talisman
S02:
Passer
SPECIAL ABILITIES:
Playmaking - Passing - Centre
Attack / Defence Awareness Card: Attack Minded
INFO:
Gusti Jordan is former Austrian and French player. He started to play as centre forward but later moved more and more deeper on the field, first as an inside forward, than wing half and even centre half. His trademark was excellent heading, he was also good technician with great passing range, had good vision and was two-footed player. August Jordan started his playing career as many young football players in the Upper Austrian capital Linz in the 1920s on the parade ground. From there he joined the youth team of the Linz ASK and was due to his talent at age 15 years used as a link striker in the first team. With the of Linz, he won several times the Upper Austrian provincial championship and in the season 1930/31 after a 1-1 away with a 2-1 win over Grazer AK in Linz, the Austrian State Amateur Championship, where he was not used in the return match. The following season he played in two finals at the amateur championship, but with his team defeated the Graz AK in both games (0:2 and 2:4). 1932 Jordan changed during the current season, the then first division Floridsdorfer Wiener AC in the Austrian top professional league. In the remaining games of the season 1931/32 he scored 16 goals for this Floridsdorf and was placed in a surprise scorer in fourth place behind Anton Schall, and Matthias Franz Weselik Kaburek. This achievement was all the more remarkable because the Floridsdorfer reach both in this and the following season, in Paris prior to joining Bank Gusti still 9 goals, always playing to avoid relegation from the Premier League. After he received an offer from Paris in 1933, which was 1.79 m wide and 77-pound runner and center forward with Rudolf Hiden to France and played from 1933 to 1945 at the Racing Club de Paris. With this club, he won the 1936 French Championship Division 1 and celebrated by winning the Coupe de France and the double. With the Cup victories in 1939, 1940 and 1945, the native of Linz three other major title wins in his celebrated career. It is noteworthy that with Rudy Hiden (1933-1940) and Henri Hiltl (1939-1940) played football at this time two more sizes with Austrian roots at the Brussels residents. Jordan took shape in France to a cash class international striker and played an incredible 13 years at the Racing Club de Paris in the former French Division 1. From 1937 he was considered a naturalized Frenchman, in 1938 Jordan was then finally a French citizen and was in the same year his first enlistment in the French national team. At the World Cup 1938, which was held in France, Auguste Jordan came in two games for use, but on the rotor position. The French failed after a 3-1 win over Belgium in the quarter-finals at the eventual champions Italy 1-3. Overall, it took Jordan 1938-1945 to 16 games and a goal for the Equipe Tricolore and was at times also the team captain. It is interesting that in the game against Portugal on 28 January 1940 in the Parc des Princes stadium with Jordan, Hiden and poured in Hiltl three former Austrians to the French national team. On 6 December 1945 Gusti Jordan played his last game for the French national team selection for the first and only time against his former compatriots. The Austrians won the match 3-1 in Vienna. To date, only five players from Racing Club de Paris reported more international games for themselves as Gusti Jordan. In Jordan, the Austrian national football team, however, was never convened, however, what was the background that working abroad Legionnaires then basically not considered in the national team found. After he had been during his playing days at RC Paris casually tried as a coach in Epinal, he moved to his career as a player in the final as coach and worked on the teams of Red Star Paris, Marseille and Paris Racing. With the first FC Saarbrücken, he reached the final match of the 1952 German championship. His biggest success as a coach, he celebrated with the team from Standard Liege in 1963 for which he won the Belgian championship. Gusti died in 1990.