---
Name: Athirson Mazzoli e Oliveira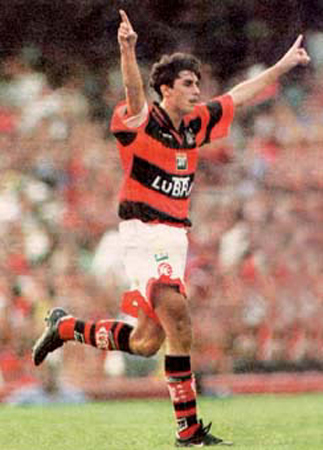 Country:
Brazil
Club: CR Flamengo
Shirt Number: 6 (Flamengo) | 16 (Brazil National Team)
Position: *

SB

,

WB

,

SMF

,

WF


Side: LF/LS
Age: 22-25 years (16/02/1977)

Height: 184 cm
Weight: 74 kg

Attack: 77
Defence: 54
Balance: 78
Stamina: 83
Top Speed: 82
Acceleration: 80
Response: 71
Agility: 77
Dribble Accuracy: 78
Dribble Speed: 80
Short Pass Accuracy: 77
Short Pass Speed: 74
Long Pass Accuracy: 76
Long Pass Speed: 73
Shot Accuracy: 74
Shot Power: 86
Shot Technique: 70
Free Kick Accuracy: 76
Curling: 72
Header: 70
Jump: 73
Technique: 78
Aggression: 78
Mentality: 79
Goalkeeper Skills: 50
Team Work: 66

Injury Tolerance: B
Condition: 6
Weak Foot Accuracy: 3
Weak Foot Frequency: 3
Consistency: 5
Growth Type: Early/Lasting

CARDS:
S14 - Speed Merchant
P04 - Darting Run


P

17 - Offensive Fullback

SPECIAL ABILITIES: Middle Shooting

Attack/Defence Awareness Card: Attack Minded


INFO:
Athirson was a powerful left-back hard to stop when had space to accelerate. Compared with Roberto Carlos at the beginning of his career, Athirson was a decisive player even being a side-back because of his attack minded. Often not fulfilling his defensive duties.
His first year as a professional was so impressive that he took Gilberto Melo's (a great young talent) place as a starter, but his peak was a bit later, between 1999 and 2002 at Flamengo.
When the matched seemed lost, Athirson with his incredible stamina could find a long, powerful and low shot at the final minutes to score a winning goal. That was his mark when he was one of the best players on the Flamengo team.