What are Altafini and Schiaffino doing here? They were were World Champions playing for their home country, while they relatively did nothing for Italia.. Makes no sense to have them here just because they nationalized themselves while playing for Milan.
Btw, i'd use a formation like this, with the same kick takers (just add Pirlo to Long Free Kick)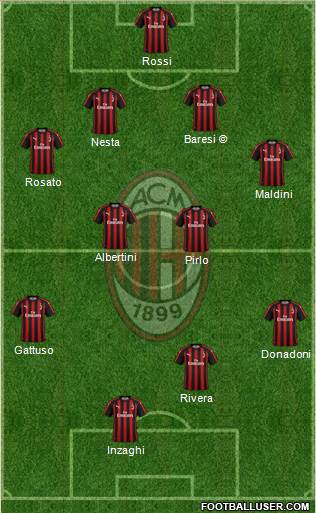 (Or drop Gattuso for Evani and move him to the left, while Donadoni moves to the right)
Altafini and Schiaffino should leave this squad for Virdis, Boffi, Simone or Ancelotti, and be added on the Foreigner squad (with Schiaffino as a starter, i think).